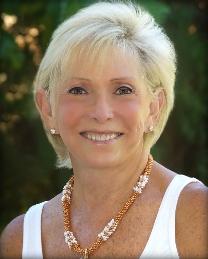 About the Artist
Inspired by my surroundings, it makes me happy to make someone smile. My cat creations were all inspired by the neighborhood prowling felines. They all seemed to have their own special personalities, so I had to make them a little animated to show how I interpreted them.
My jewelry and other art pieces come to me by the glass itself. The reflection and the combinations of color and light make them come together almost on their own.
I have always been fascinated by the mechanics of Art. Starting out at a very young age drawing and painting. In the mid to late 70's I discovered the art of Stained Glass and made many pieces that are still in place today in many homes on the West Side of Los Angeles. I also enjoyed giving classes and teaching what I knew to people who were eager to learn what I loved to do.
Now I have moved on to see what else glass can do. Fusing glass became a fascination and a challenge at the same time. Making glass move and fuse together to form different shapes was amazing to me. Every morning there is a surprise in the kiln. I have learned to meet success and failure with the same attitude. My desire in life is to leave many smiling faces.
About the Process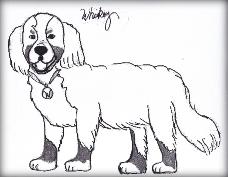 Based on photo supplied, Janice creates a sketch and then sends to the customer for review and approval.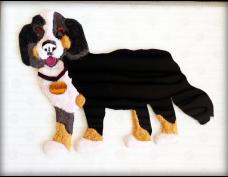 The glass is then cut and Janice builds the features with additional glass pieces... the eyes, nose, collar, etc. Colored "Frit" (glass the consistency of sugar) is also added to make the different coloring of the dog. All is then fired flat in the kiln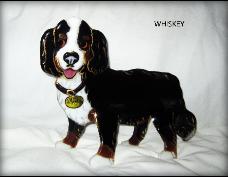 After the first firing, accent colors are added using either gold or silver paint that is then fired into the glass in the final firing - which slumps the legs so the dog will stand on its own four feet.