GALAXY OF COLOR
Click images to enlarge
The "Galaxy of Colors" is artist Janice Osborne's most recent creation. This beautiful collection of fused galss circles can be tailored to your preferred color palate. These circles can be purchased individually, so your collection can grow over time!
"Galaxy of Colors" Wall Hanging
This is an example of what can be done with your circles. This piece is a wall hanging on an outside wall with 26 circles and is 4feet by 4 feet.  You can start off small and keep adding until it reaches the size you want!
Modular Circles
Your Galaxy is comprised of individual circles for you to choose from and can be rearranged and replaced.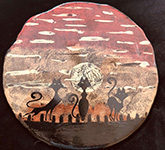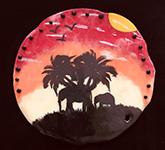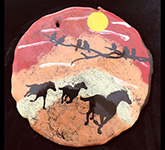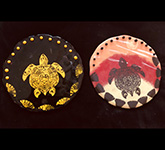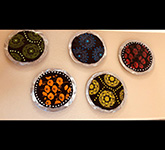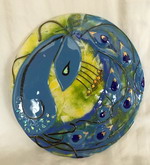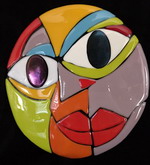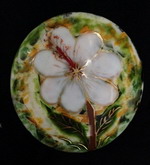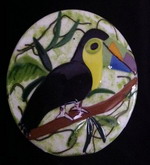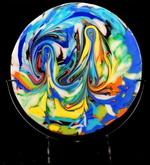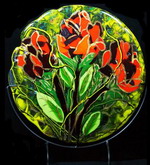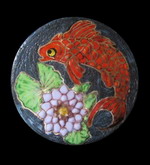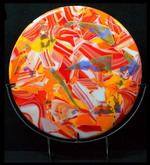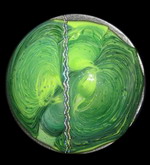 Your "Galaxy" Can be displayed ina Variety of Ways
Your personalized Galaxy can be arranged in a many formations. Hooks or stands can be created based on the number of circles you want... "Galaxy 5", "Galaxy 7" etc.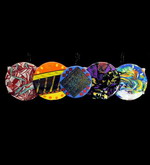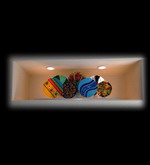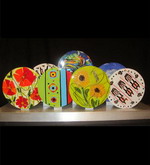 Galaxy of Colors


I have donated the sculpture that was on El Paseo to the city of La Quinta and it is displayed in the Civic Center Park on Calle Tampico and Washington Street in La Quinta, Ca. 92253